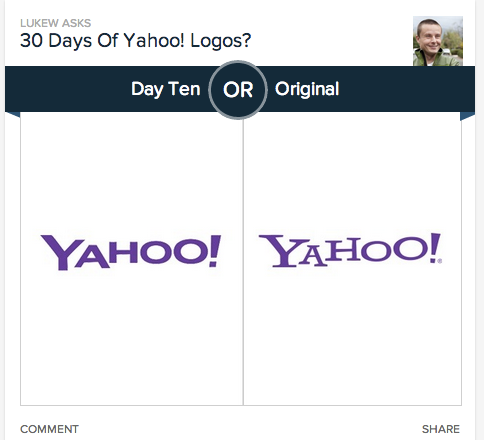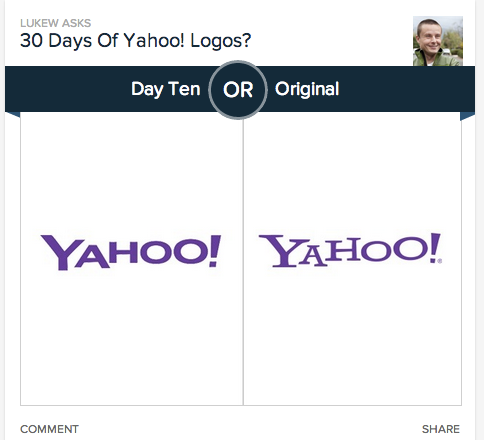 Yahoo's new logo will debut next week, and in an effort to drum up excitement, the Web-media giant has been running a "30 days of change" campaign, featuring a new logo on Yahoo's homepage and other properties every day in the runup to the unveiling Sep. 5.
But as it turns out, users aren't that excited about another change.
A poll launched by the startup Polar shows that of the 24 logos showcased so far, just one logo is more favored than Yahoo's longtime logo, which replaced its original one in 1995. Over 84,000 votes have been collected from users wanting to voice their opinion of the redesign.