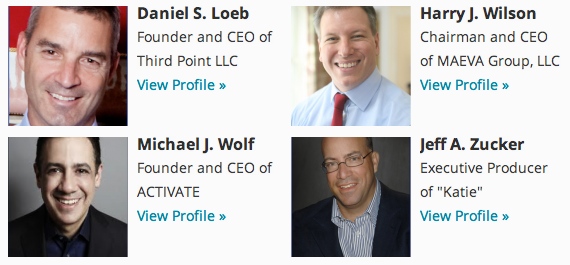 Last week it was revealed that current Yahoo! CEO Scott Thompson had falsified his résumé, by including a degree in computer science that he never earned. The man who dug up this piece of dirt was hedge fund manager Daniel Loeb, whose firm Third Point owns a 5.8% shareholding in Yahoo! and who has been trying to get a place on Yahoo!'s board.
It's likely that Loeb will succeed in bringing down Thompson, which means Yahoo! will need to hire its sixth CEO in five years. But what exactly does Loeb want, other than to take sweet revenge on the CEO who blocked his bid for a Yahoo! board seat? It turns out that Loeb has his own purple-colored website, which lays out his vision for Yahoo!'s future. How does it compare to what Scott Thompson has implemented so far?
Called Value Yahoo, the website promotes the views of Loeb and three other board-seeking Yahoo! shareholders: Harry Wilson (who specializes in corporate restructurings and turnarounds), Michael Wolf (ex-President and COO of MTV Networks), and Jeff Zucker (ex-President and CEO of NBC Universal). Collectively, these four men call themselves "The Shareholder Slate."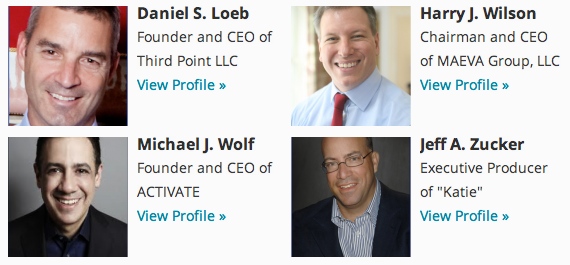 Whatever you think of Thompson's little white lie, let's be clear about the motivation of his accuser Daniel Loeb. The Shareholder Slate is only interested in one thing: increasing Yahoo!'s share price in order to make a buck. Loeb and co talk about "increasing value," but they are referring to monetary value. This isn't about creating "societal value," as Henry Blodget described Mark Zuckerberg's mission at Facebook.
Loeb & Co's Vision For Yahoo!
Plainly put, Loeb and his partners want to optimize Yahoo!'s assets. Their main complaint with Thompson is that he isn't doing enough with Yahoo!'s Asian interests. In particular Yahoo! currently owns 42 percent of Alibaba, a Chinese B2B e-commerce company. Alibaba connects Chinese manufacturers to companies around the world looking for suppliers. According to Loeb and co, Alibaba is worth $35 billion and has "significant growth potential." Specifically, they think it will help drive Yahoo!'s share price upwards: "a 20 percent increase in the value of Alibaba would drive almost $2.00 in value per Yahoo! share."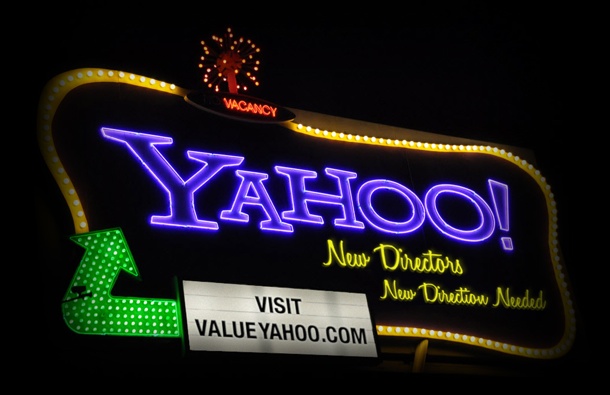 On its Agenda page, Loeb and co outline their desire to implement "significant organizational changes to strategically allocate capital and talent toward Yahoo!'s greatest strengths and brightest opportunities." Its list of 9 initiatives is wide-ranging – and rather vague. For example, they want Yahoo! to grow in the video and mobile segments; which would be in the strategic plan of just about any media company you could name these days.
How Does Scott Thompson's Strategic Plan Differ From Loeb's?
At his first earnings call last month, Yahoo! CEO Scott Thompson talked about reducing Yahoo's size and becoming more focused on its core business. He remarked that Yahoo! would be "doing away with everything that does not contribute to its core business of profit-driving ads and e-commerce." He went on to say that Yahoo will get smaller by consolidating its various platforms and jettisoning 50 properties. Yahoo! has already cut 2,000 jobs in order to reduce costs and streamline the business.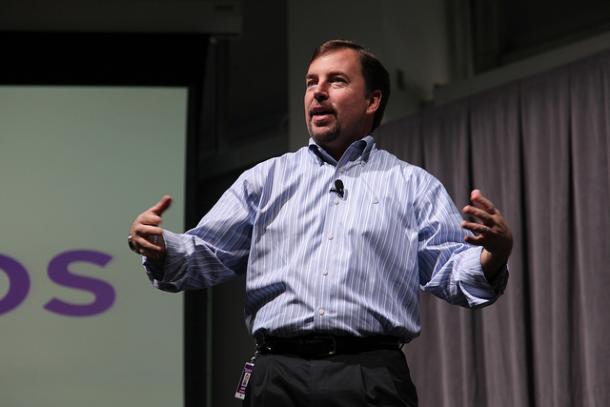 Without knowing the specifics of what Loeb would do with Yahoo!, it does seem like Thompson has a narrower strategic focus and is more intent on cost-cutting.
Thompson also wants to find new revenue by aggressively licensing Yahoo's intellectual property, a plan he put into place in March by suing Facebook for alleged patent violations. Patents aren't mentioned at all on Loeb's website.
What Should Yahoo's Board Do?
There's no question that Scott Thompson should go, after getting the CEO position under false pretenses. He may even be gone by the time this article is published.
I'm not entirely convinced that Daniel Loeb's motivations are good for Yahoo! long term. The cynic in me thinks it's a clever Wall Street ploy to make a quick buck; and haven't we all been taken in by a few of those in recent years!
However, the Value Yahoo website and its suggested solutions for Yahoo! do at least demonstrate the passion needed to turn Yahoo! around. The Yahoo! board has gone through four (almost certainly soon to be five) CEOs in recent times, so it really is desperate times. They may as well give Loeb one board seat, at the very least, to see if he can walk the talk.
Read more : The Future of Yahoo: What Daniel Loeb Really Wants