Flat-Club, a London startup that enables people to sell and book short-term accommodations in a relatively closed 'circle of trust', has secured funding.
The investors joining the Series A financing round are all non-traditional VCs; the list of backers includes private equity specialist Jeremy Coller, Prof. Florin Vasvary from the London Business School and Prof. Eli Talmor, who heads the Venture Capital and Private Equity Institute at the London Business School.
Unsurprisingly, Flat-Club is itself part of the London Business School Incubator.
The company declined to disclose the size of the round, but co-founder and CEO Nitzan Yudan (guess what: he graduated from the London Business School) tells me it was more than your typical angel investor round, and about the size of an average seed round from institutional investors.
Similar to sites like Airbnb and Wimdu, Flat-Club specifically targets university students and alumni and focuses a lot on user trust by leveraging existing social networks. The idea is that 'friends of friends' arranging accommodation among themselves is the right way to create an 'exclusive' network for short-term renting.
Currently a team of 15 (though not all are full-time), Flat-Club aims to use the extra capital to spur growth and revamp the website user interface. Good.
Coincidentally, Flat-Club is the company that won a little contest I put together when I worked at TechCrunch. Basically, they penned the best one-sentence pitch for their business. This is what they came up with:
"My company, Flat-Club, is developing an online marketplace to help students and alumni of top universities find short-term accommodation by leveraging existing social networks to create trust."
Yudan tells me:
Your decision changed our business completely. In the first hour we had more visits than in the month before, universities started contacting us to Join Flat-Club, and most importantly, we understand our niche and unique value proposition much better. This resulted in outstanding growth for Flat-Club, and us securing series A funding from high profile London investors, just now.
Aaawwwww. You're welcome, Flat-Club.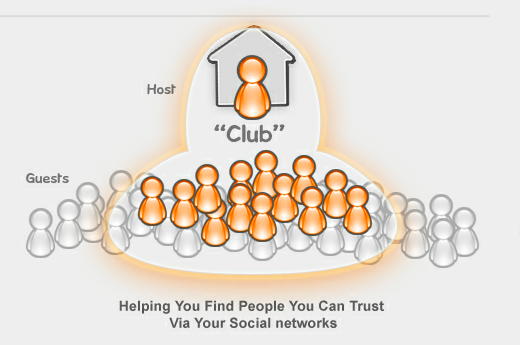 Read more : Flat-Club leverages trust, social networks to facilitate short-term letting; lands funding