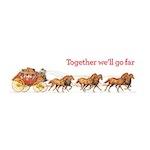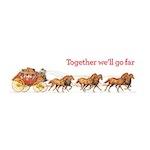 For most people, banks are little more than necessary evils – places to store your money until you need it, and maybe earn a little interest along the way. The goal is to get a decent return without too much hassle.
But a conversation with senior Wells Fargo execs reveals a bank trying to use the Internet, social media and mobile technology to worm its way deeper and deeper into their customers' lives.
At a wine-lubricated dinner this week in downtown San Francisco, Wells Fargo execs shared their insights into how they are trying to change banking.
Kimarie Matthews, VP Social Web, explained that Wells Fargo has little choice but to engage in social media. "We're there because our customers are there," she said, noting that account holders use Facebook, Twitter and other social media sites to discuss the bank and such issues as financial planning. "Being there is very important" to help improve customer satisfaction, whether it's saying "thank you" when someone tweets a nice comment, or stepping in to "save a customer" when someone is unhappy with their experience.
Kimarie noted that Wells Fargo has just launched its first online community, where college-bound children and their families can share tips on saving for college.
But Facebook and Twitter are only the beginning. Brian Pearce, senior VP in charge of Wells Fargo's retail mobile channel, said the bank sees mobile as "a way to be with our customers all day long."
Wells Fargo's aim to go wherever its customers go involves more than getting them to use mobile apps, mobile websites and text banking. Pearce wants to move beyond purely mobile interactions into so-called "simultaneous uses." After all, Pearce pointed out, people always have their phones with them, so they can use them at the same time as they're engaged with ATMs, tellers or wellsfargo.com.
Customers could use their phone instead of a card to log into the ATM or ID themselves to a teller, for example. Or the bank could use geofencing to identify and alert a customer's personal banker every time they walk into a branch.
Pearce declined to go into more detail on how those simultaneous interactions might work, but possibilities include
Mobile promotions: The phone displays special interest rates, point-of-purchase discounts, or other benefits based on customer behavior
Mobile advertising: The phone presents ads sold by the bank based on one's banking history
Mobile charitable contribution: The phone gives the option of sending a microdonation to a favorite charity with every transaction
Mobile payments: The phone acts like a debit card at point of purchase
Feel free to share your ideas in the comments.
Read more : Do You Really Want Your Bank Following You Around All Day?