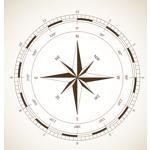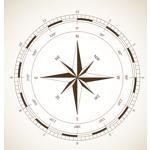 With a smartphone and the right app, you can find any spot on Earth. But the best navigation apps do a lot more. Look out for that speed trap!
Here are six outstanding mobile navigation tools. To make the list, an app needs to be different than your standard, run-of-the-mill route finder. You won't see Nokia or Google Maps. Or apps from navigation leaders like Garmin, TomTom or Telenav. These are seven true alternatives. Each one offers something special to help you get wherever you need to go in record time. No fuss, no muss.
Waze
(Free: iPhone/iPad, Android)
When we first wrote about Waze (for Android) in our Apps of the Month for December 2011, we wondered whether the app was useful, never mind safe. Interacting with your phone while driving is frowned upon these days. Waze's safety may be debatable, but its GPS features and ability to passively aggregate traffic data while you're driving may be useful. It's a social driving app that alerts you to traffic incidents, congestion and other roadblocks so you can "outsmart traffic and save on gas." Really, the last thing you need is to be scanning Twitter in traffic. It's especially worthwhile if you live in a city where the afternoon commute tends to be a nightmare (looking at you, Washington, D.C.). Just type in an address, and Waze passively sends traffic data to its servers and lets you know where the trouble spots are.