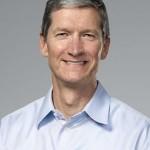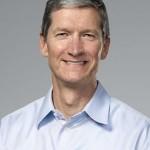 Apple will report its March quarter earnings this afternoon, including the first few weeks of new iPad sales. Be sure to join us for coverage and analysis starting after 4 p.m. ET, 1 p.m. PT.
It hasn't been the busiest of quarters for Apple, but there's at least five things we'll be paying attention to in Apple's report and earnings call.
1. The New iPad
Apple's new iPad, launched in March, is excellent. Anecdotally, it seems to be selling well. And, in an apparent sign of Apple's production strength, it seems to be in ample supply.
Now we'll find out just how popular the new iPad is, at least in its first few weeks of sales. And, importantly, if there was much of a slowdown ahead of the new iPad's widely expected release – recall that Apple reported this sort of sales decline before the iPhone 4S launched last fall.
Wall Street analysts expect Apple to report about 12-13 million iPad shipments for the quarter, which would be a decrease from 15 million during the Christmas quarter. (But still, almost three-quarters as many Macs as Apple sold all of last year!)
2. iPhone 4S "S Is For Strength"?
The iPhone is Apple's most important product, financially speaking, as it represents the largest chunk of revenue and profits. A lousy iPhone quarter could mean a lousy overall quarter for Apple, just as Apple's incredible iPhone strength over the holidays led to Apple's blowout quarter last time around.
The good news is that the iPhone is still the best all-around phone on the market, that there's no superstar competitor at the moment, and that it's even outselling Android at carriers like Verizon Wireless. The less-good news is that it's now halfway through the iPhone product cycle, and carriers might be pushing their 4G LTE phones hard to their less-choosy customers.
The Street expects Apple to report about 30-32 million iPhone shipments, up more than 70% from a year ago.
3. Slow Times for the Mac
For many reasons, this could be a particularly weak quarter for the Mac business. These include: The lack of any major update to the Mac lineup, the lack of a major shopping season (back-to-school, etc.), the release of the new iPad and iPad competition in general.
Apple is expected to announce about 4.3-4.5 million Mac shipments, representing about 20% year-over-year growth. That would be fine, but not killer growth. But the way Apple's business has shifted away from the Mac and toward iOS devices, it shouldn't make a big difference if Apple narrowly misses or beats that mark.
4. How's that TV Hobby?
Apple TV, the little set-top box, seems to be picking up some momentum. At this point, it seems to be competing with the Xbox as the top digital video streaming device. Apple may reveal its sales or it may not; the money itself wouldn't be much, anyway. But any qualitative commentary Apple offers might be useful to gauge Apple's current interest in the TV industry.
Don't expect anything definite, but there's often some use in deciphering the nuance in Apple's carefully prepared commentary.
5. What's the Summer Look Like?
Among the numbers Apple investors will pay the closest attention to are the company's sales and profit forecasts for the current (June) quarter. Though they're often vague and conservative, they can hint at things. Unexpectedly strong guidance, for example, could potentially suggest a new iPhone launch during the quarter, or something like that.
In this case, though, the June quarter will probably be about the iPad, iPhone 4S and potentially some new Macs. Nothing crazy. Forecast-wise, anything below $35 billion (sales) and $8.50 (earnings per share) would look weak, while anything over $40 billion (sales) and $10 earnings per share) would look strong.
Also: When Will Apple's Crazy Growth Peak?
Read more : 5 Things to Look for During Apple's Earnings Today