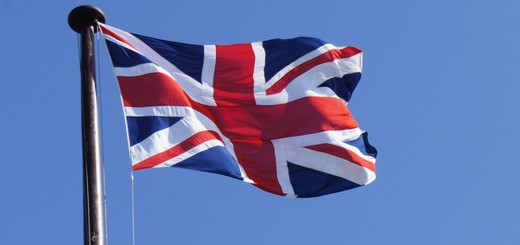 For the last ten months, EE has been the only national network operator in the UK offering subscribers 4G connectivity. The choice has been simple: pay for one of EE's considerably more expensive 4G tariffs, or stick with a 3G-only data plan offered by one of its domestic competitors.
O2 and Vodafone will enter the market with their own 4G networks on August 29 though, followed by Three sometime later this year. It's the first time that consumers have had a real choice over how they pay for these considerably faster mobile Internet speeds.
All three are offering different deals though, with varying price points, perks and additional services to try to sweeten the deal. It's pretty complicated, which is why we've analyzed a few different scenarios to see which comes out on top.
SIM only, 12 month plan
Vodafone offers a trio of 'Red 4G-ready' plans for consumers who already own a 4G-compatible device. All of these offer unlimited texts and calls, starting at £26 per month (on a 12-month contract) with 2GB of data and 750MB of access from one of BT's Wi-Fi hotspots. It also comes with six months of Spotify Premium or Sky Sports TV mobile access.
The price then rises to £31 per month for 4GB of data or £36 for 8GB, as well as 12 months of these additional streaming services.
EE also offers its subscribers unlimited calls and texts, although its pricing is spread a little differently across its numerous 12 month SIM only contracts. It's also worth noting that these plans include 'EE Film' two for one cinema tickets on a Wednesday, as well as access to music streaming service Deezer on a mobile device (only on plans with 2GB or more of data).
500MB of data, unlimited calls and texts. (£21 per month)
1GB of data, unlimited calls and texts. (£26 per month)
3GB of data, unlimited calls and texts. (£31 per month)
5GB of data, unlimited calls and texts. (£36 per month)
8GB of data, unlimited calls and texts. (£41 per month)
20GB of data, unlimited calls and texts. (£61 per month)
Vodafone is therefore cheaper or better value for money at all of its price points. Power users looking for more than 8GB of data each month will be forced to choose EE, however.
For comparison, O2′s 4G SIM only plans start at £26 per month for 1GB of data, as well as unlimited calls and texts on a 12 month contract. This climbs to £31 for 5GB of data, or £36 for 8GB.
4G contracts with O2 also include a 12-month subscription to O2 Tracks – a cross-platform music streaming app for the Official UK Top 40 – as well as Priority Sports videos and exclusive, online multiplayer gaming (which also doesn't eat in to the user's monthly data allowance).
It matches EE on the low-end (both are trumped by Vodafone), beats Vodafone at the £31 tier and matches it at the £36 mark. It's worth noting that these are introductory prices for O2 though – the data cap will be brought down to 3GB and 5GB for the £31 and £36 per month plans after October 31.
➤ TNW's choice for users on a budget:
Vodafone
Read more : O2, Vodafone, EE: Which mobile carrier offers the cheapest 4G plans in the UK?